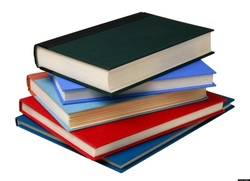 Let's talk about the size of your manuscript that you want to publish. The average novel is about 80,000 words long. There is a school of thought that this is probably too long for an eBook, and that it is better to break that same novel into two 40,000-word works and start a series. That is certainly something to consider, even though there is evidence that readers actually prefer longer reads. Should you decide to go larger, the nice thing is that longer eBooks cost no more to produce than short eBooks.

But what about printed, paper-and-ink books? Do the same rules apply? Again, many readers would consider 40,000 words to be a novella and not a full-length novel. Don't let that discourage you, if you feel you have told your story in 40,000 words. But what if your novel demands a much longer platform to tell the entire story? The nice thing about self-publishing is that you don't have to be constrained by someone else's decision on this. If you want to go to 150,000 words, you certainly can. It appears that in the world of print books, a bit longer work is certainly fine, and many prefer it.

But there are advantages to making sure that your book is as tightly written as possible. One of the most difficult thing that any writer faces is to cut out some nicely-written prose. But if that prose does not really advance the plot, then it is slowing and possibly frustrating the reader. A bloated book, like a bloated body, is not healthy. This is where a good editor can be valuable. Often a tightly-edited work is a great improvement over the writer's wordy first draft.

Another consideration is printing costs. A shorter book is cheaper to print. Each page costs money. I think a good rule of thumb is $5.00. We use Snowfall Press as our print-on-demand printer. A $5.00 (print cost) book in 6 X 9 inch format is a book of about 375 pages. This is a good size to shoot for. Admittedly, some books demand more room than that. It is possible to squeeze the margins, fonts and spacing to get more words on a page at the cost of readability. But there are limits, and a longer book may mean paying more than the ideal upper limit of $5.00.

But if you decide to set your print book on sale at Amazon for, say, $9.99, by the time you pay for Amazon's fees, packing costs and shipping costs, the difference between a $5.00 book and a $6.00 book is significant. It might mean the difference between a profit of $1.00 and almost breaking even.

The other thing to consider is shipping costs. Mailing the book using media mail is the cheapest way to go, but it is slow and if the book gets lost in the mail, or the customer claims that the book was never received, you will have no recourse but to mail out another copy. If the book takes a long time to arrive, readers might complain. First class mail is much faster and better, but the costs go up significantly if the weight of the book plus packaging weighs more than 13 ounces. The 375-page book will probably fit within that weight. A 500-page book won't. Again, these extra shipping costs are coming out of your pocket.

So, in a lot of ways, smaller is better, as long as you have created a work worthy of the reader's time and money.