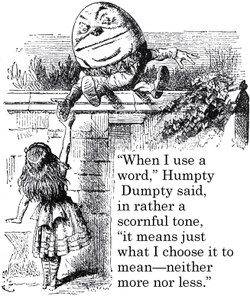 Microsoft Word is the word processor of choice for writing your manuscript. Most of us learned how to use Word by opening it and typing away. Unfortunately, some of us picked up some bad habits that will come back to haunt us when we prepare our manuscript for publication. It is not enough to have a document that looks good in Word, because there are plenty of wrong ways to get that appearance. Some of these wrong ways will have to be fixed, and it is much easier to avoid them in the first place. Here are some of the most common errors and a few suggestions:

1. Putting two spaces after a period. I was taught to do this in typing class. It made sense on a typewriter, since that was the only way to adjust spacing. This is a problem when the book is formatted for publication. All of those double spaces will have to be removed, so don't put them in.

2. Indenting a paragraph using a tab or the space bar. Don't use tabs. They mess up the formatting and using spaces is just as bad. They will all have to be removed, and this is a tedious job. So how do you set the paragraph indents? The correct way is to go to the "paragraph" bar (in the top middle of the page when the "home" tab is selected). Click on the little arrow in the bottom right, and a dialog box will open that says, "Paragraph." The second item is "Indentation." On the right, you will see an item called "Special." Select below that and you will see two options. Select "First Line" and set the paragraph indentation to 0.5". Now your paragraph indentation will automatically be set for you, and this will make it easy to format your book. Actually, an even better way is to set a style for your "Normal" paragraph in the "Styles" section, but I will discuss this in a more advanced tip.

3. Using extra paragraph returns to adjust spacing. The best way to format is to use paragraph returns only at the end of a paragraph. OK, if you are writing poetry, a paragraph return is fine at the end of each line. Otherwise, don't use them. So how do you get white space without using paragraph returns? Again, open the "Paragraph" dialog box like I explained above. This time go down to the "Spacing" section and you will have the option of putting white space before and after your paragraph. But note that if you are using paragraph indents to set off a paragraph, you do not want extra space between paragraphs. Use one or the other but not both. If you want block paragraphs, then don't indent and use space to delineate the end of a paragraph. For block paragraphs, set the space after to 6pt.

4. Should paragraphs be double-spaced? For review drafts, double-spacing is good, since it lets the reviewers have white space to make editing easier. In hard copy, changes can be written between the lines. It is easy to change the spacing to single-space for the final draft when it is ready for publication. If you are using paragraph styles, this can be fixed for the entire document with a change in the style definition. If you aren't using styles (and you should be), and you want block paragraphs, then I recommend that even for double-spaced paragraphs you set the spacing between paragraphs at 6pt, so you won't have to laboriously change each one for the final draft.

5. Centering Items. Never center items with tabs or the space bar. All of these will have to be removed. Use styles to center, or use the "Center" function. The "Center" function can be found in the middle of the "Home" bar and looks like a stack of symmetrical lines. It is the second one from the left.

6. Full Justification. Do not use the function for "Full Justification" when writing the manuscript. Final formatting can do this and do it easier. The reason for this is that full justification will not work well when you are formatting for the Kindle or Nook. Formatting for print books does look much better if the text is justified on the left and right margins, to be sure. If you have to use Word for this purpose, you can then turn on "Full Justification" as a last step, but it is far better to use a professional program like InDesign for the final formatting. This is the program that we use at Foxware Publishing.

7. Use "smart quotes." Smart quotes look much more professional than the alternative. Fortunately, they are easy to add as you type. Word will do this automatically for you. To turn on "smart quotes," go to the big circle icon at the upper left corner of the top bar and click on it. At the bottom of the dialog box that pops up you should see a button that says "Word Options." Click on that and a second box will appear. Select "Proofing" in the left column and yet another box will display. Select the button that says "AutoCorrect Options." The final box has tabs at the top, so select "AutoFormat As You Type." There will be a number of options that you can check. I recommend that you leave most blank, but definitely put a check in the box "Replace as you type: 'Straight Quotes' with 'Smart Quotes.'" Close all the boxes by clicking "OK," and you are done. Now when you type, your quotation marks will be much smarter.

8. Turn on hidden characters. You may not want to do this when writing your manuscript, but when editing, you definitely want to turn on hidden characters. There is a button at the top center that looks like the Greek letter Π with a black half-circle to the top left. When you press the button, your spaces, paragraph returns and other hidden characters will become visible. This allows you to eliminate the ones that are not needed. If you committed any of the formatting errors mentioned above, they will become blindingly obvious.