Who We Are

---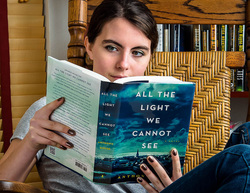 We are a publisher of Christian-friendly books. Our books may be explicitly of the Christian genre, they may simply exhibit a Christian world-view, or they are at least wholesome family-friendly reading. This site will tell about some of our recent publications show where they may be purchased by book retailers such as Amazon, and in some cases offer the opportunity to purchase them from this site using credit card or PayPal.
We will also give advance notice of books that are soon to be released, to give you some lead time, and other news or items of information that might be helpful.
If you would like us to publish your book, kindly leave a message on our contact page.
Check out our bargains!.
---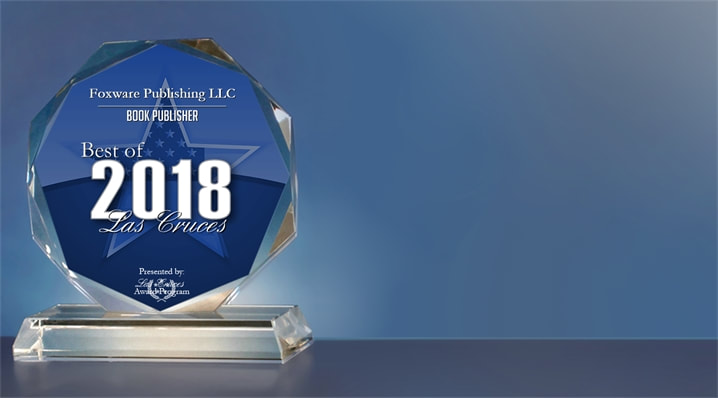 Press Release concerning the Award:
Las Cruces Award Program Honors Achievement
LAS CRUCES October 21, 2018 -- Foxware Publishing LLC has been selected for the 2018 Best of Las Cruces Award in the Book Publisher category by the Las Cruces Award Program.
Each year, the Las Cruces Award Program identifies companies that we believe have achieved exceptional marketing success in their local community and business category. These are local companies that enhance the positive image of small business through service to their customers and our community. These exceptional companies help make the Las Cruces area a great place to live, work and play.

About Las Cruces Award Program
The Las Cruces Award Program is an annual awards program honoring the achievements and accomplishments of local businesses throughout the Las Cruces area. Recognition is given to those companies that have shown the ability to use their best practices and implemented programs to generate competitive advantages and long-term value.
The Las Cruces Award Program was established to recognize the best of local businesses in our community. Our organization works exclusively with local business owners, trade groups, professional associations and other business advertising and marketing groups. Our mission is to recognize the small business community's contributions to the U.S. economy.
SOURCE: Las Cruces Award Program




---